The State of Programmatic Job Advertising
Aptitude Research's Madeline Laurano

brings you the most comprehensive study on the impact and reach of Programmatic Recruitment within HR and Talent Acquisition.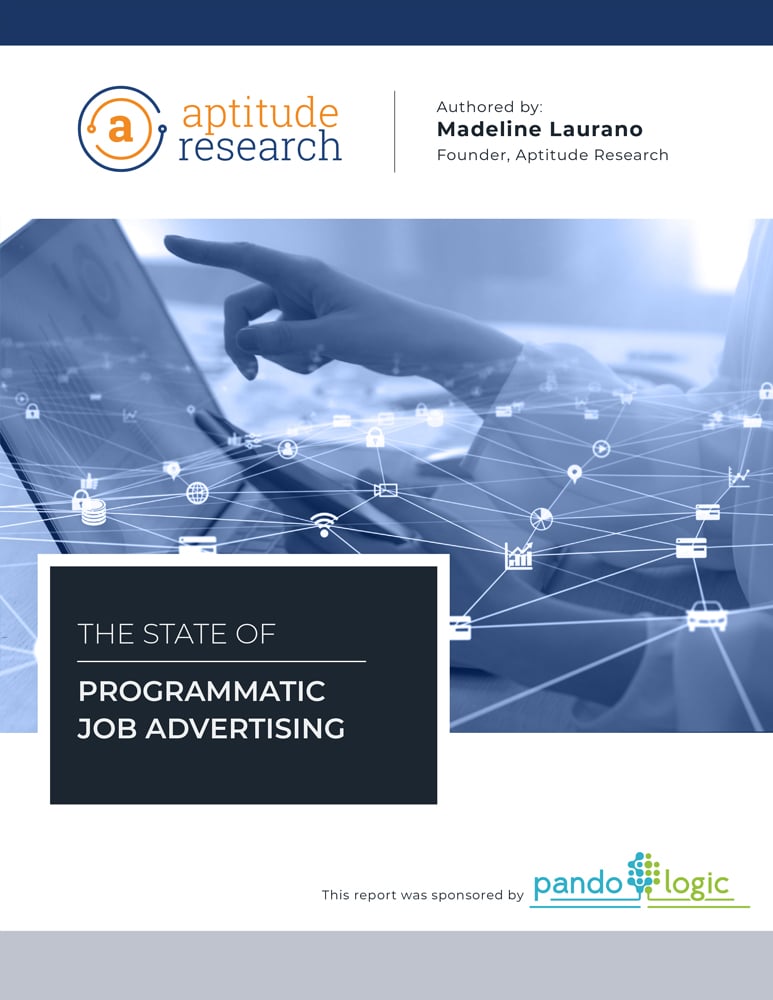 Building A Successful Job Advertising Campaign
Looking into your job advertising campaign strategy closely is part of a thoughtful and fully-developed hiring strategy. Whenever you have an open position to fill, it takes a great deal of careful planning and preparation to develop and execute. So, there's no better time than now to make sure that you have the right elements in place.
Programmatic Isn't Problematic!
Programmatic job advertising isn't meant to take over your hiring—it's meant to take the busywork out of the process. While a programmatic system can run autonomously, it doesn't set your budget goals or establish the benchmarks you'd like to meet. It can, however, work on your behalf to meet those benchmarks by using smart data and getting you quality results.